Community Support
Recent Activities
Mike Watts Fundraiser
September 11th 2022: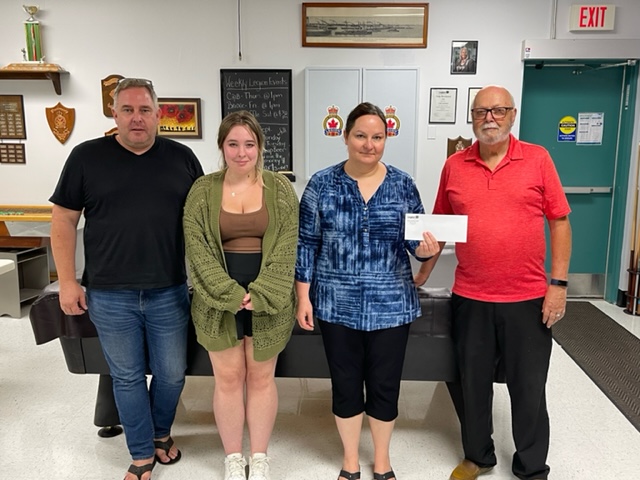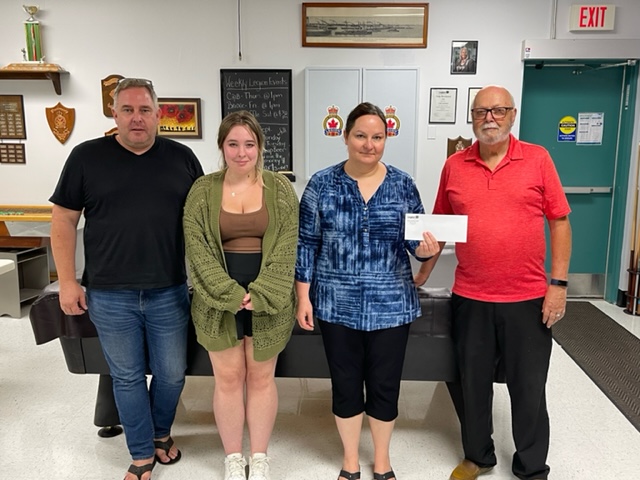 On Sunday, Sept 11, Branch 447 held a breakfast to support Mike Watts who was injured in a motorcycle accident in the USA. Mike is well known in St. Clair Township, and our community came out in full force to show their support for him. A total of $4615 was raised to support Mike in his journey back to good health.

We would like to thank Chris at Corunna No Frills for donating the food, and our volunteers who helped to cook, serve and clean up. Everyone's support is greatly appreciated by the Branch and the Watts' family.

Shown is a picture of Eric Hancock, President of Branch 447, who presented a cheque from the breakfast proceeds to Jeremy Watts, Madi Watts and Christina Watts.
Branch to Branch "Poker" Run
September 3rd 2022: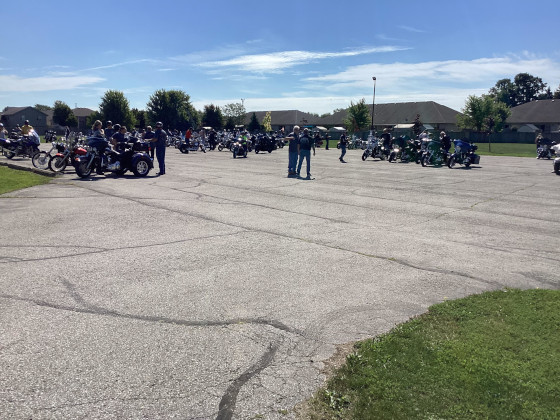 Riders didn't have to gamble on the weather as the annual Legion branch to branch motorcycle rally returned to Lambton this year with clear skies and glorious sunshine.
60 bikes and 159 riders participated beginning at the Corunna Legion riding to Wyoming, Alvinston, Thamesville and Wallaceburg Legions, returning to Corunna for comradeship and prizes.